LEASE 2 OWN A Copier from $29/month
Horizon PF-P330 Desktop Air Feed Automatic Set Up Paper Folder REPOSSESSED LIKE NEW
Just Sold. More Available. Please Contact Us. $8,999.00
---
LEASE FOR ONLY $79/month REPOSSESSED LIKE NEW DP650 Features: Air Feed Sheet Size: A3 / B4 / A4 / B5 / 11€? x 17€?/ 8.5€? x 11€?/ 8.5€? x 14€?/ 5.5€? x 8.5€? Fold Patterns: Single Fold, Double Parallel Fold, Short Fold, Accordion Fold, Letter Fold, Open Gate Fold Production Speed 50Hz : 200 sheets per minute (A4 single fold)Canon 60Hz : 240 sheets per minute (A4 single fold) 240 sheets/min letter size 1/2 fold...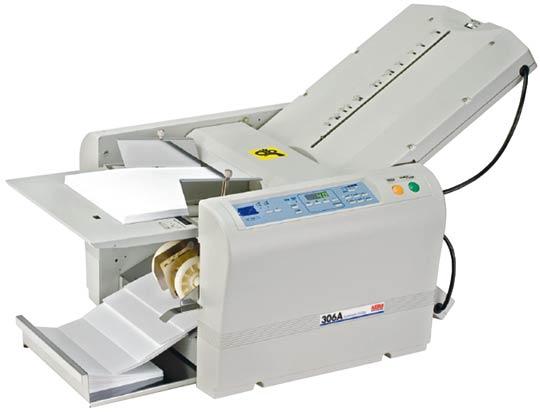 ONLY $59/month MBM 306A Automatic Paper Folder
$59.00
---
LEASE FOR ONLY $59/month REPOSSESSED LIKE NEW DP500 three roller friction feed system pre-programmed with 6 standard folds stores 18 custom folds in memory control panel includes LED four digit counter with batch and total functions test button folds 2 sheets for inspection automatically senses and displays paper size single sheet feeding automatically maintained for different weights of paper auxiliary paper guide for cross folding load and unload paper from same side display alert and...