Lease for Only $137.77
/month
New GCC RX II-183S 72" Inch (183cm) Roller Type Vinyl Cutter With Enhanced AAS II Contour Cutting System
Designed With a stylish appearance and new functional features, the RX II-183S is the top notch cutter in the market for professional sign makers. The brand new RX II-183S is among the best models for higher blade pressure, faster-cutting throughput, and precision of long tracking compared to same class models.
Specifications
Operational Method - Roller-Type
Max. Cutting Width - 1830mm(72 in.)
Max. Cutting Length - 50m (164ft)
Max. Media Loading Width - 2145mm(84.44 in.)
Min. Media Loading Width - 50mm (1.97 in.)
Number of Pinch Rollers - 5
Acceptable Material Thickness - 0.8mm (0.03 in.)
Drive Motor - DC Servo Control
Max. Cutting Force - 600 g
Max. Cutting Speed - 1530 mm/sec (60 ips) (at 45° direction)
Acceleration - 4.2 G (gravity)
Offset - 0~1.0 mm (with an increase of 0.025mm)
Memory Buffer - 32 MB /16 MB (when using AAS)
Interfaces - USB 2.0 (Full Speed), Serial (RS-232) and Ethernet
Type of Command - HP-GL, HP-GL/2
Mechanical Resolution - 0.006 mm
Software Resolution - 0.025 mm
Distance Accuracy - ±0.254 mm or ±0.1% of move, whichever is greater
Repeatability - ±0.1mm
Automatic-Aligning System - Completely Automatic Contour Cutting System for print to cut solution
Auto Rotation - Yes
Section Cutting - Yes
Curve & Arc Smoothing - Yes
Configurable Origin - Yes
Test Cut Capability - Yes
Tangential Mode - Yes
Over Cut - Yes
Repeat - Yes
Copy - Yes
Control Panel - LCD (20 digits x 2 lines), 15 Keys, 1 Power LED, 1 Green LED
Diameter of Blade - 2.5 mm
Power Supply - 100 ~ 240VAC 50/60Hz (auto switching)
Power Consumption - Max. 250 W
Dimension (HxWxD) mm - 1147 * 2433 * 756
Dimension (HxWxD) in - 45.2 * 95.8 * 29.8
Net Weight - 82kg (180.8 lb)
Auto Cut Off - Standard
Max. Cut Off Width - 1927mm
Media Basket - Optional
Stand - Standard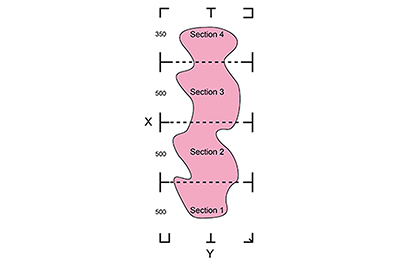 Section Cutting
Section cutting divides the long plot data into sectional output jobs to gain higher cutting quality and increase precision. GCC RX II series scan registration mark of section 1 and cut the plot data in section 1, and then it scan registration mark of section 2 and cut the plot data in section 2, and so on.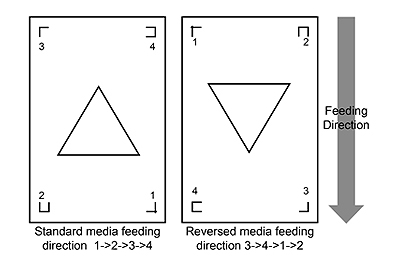 Auto Rotation
New registration marks defined to detect material feeding direction. RX II detects the unique registration marks to distinguish material feeding direction and rotate cutting content automatically. You don't need to rotate the material by yourself.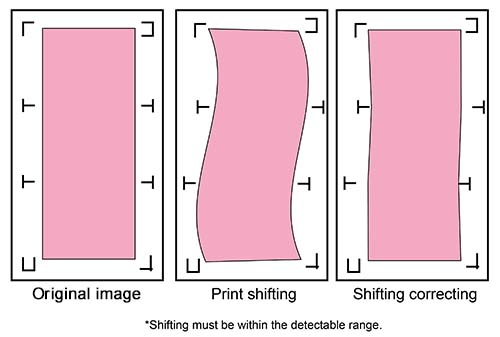 Segmental Positioning
RX II series features Segmental Positioning function which can correct the crooked print. Printed image may be crooked because the printing shifts, and Segmental Positioning function can scan the registration marks one by one automatically to calibrate shift.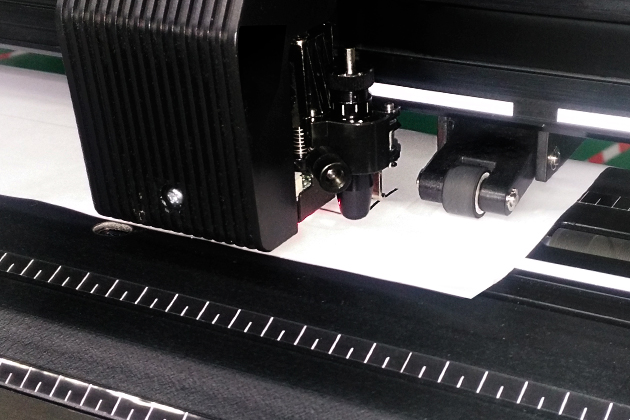 Enhanced AAS II Contour Cutting System
The RX II series features a standard Automatic-Aligning System (AAS II) to guarantee precise contour cutting by automatically detecting the registration marks on digitally produced images. 
Functions include:
| | |
| --- | --- |
|  1st-mark auto-detection |  4-point positioning |
|  Segmental positioning   |  Multiple copies |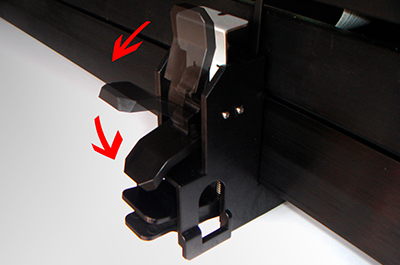 Multiple Pressure Pinch Rollers for Different Media
The Multi-Pressure Pinch Rollers give users three pressure settings to better cater to the different types of media that they are working with. The following shows suitable settings for some materials. 

 

| | | | |
| --- | --- | --- | --- |
| Materials | Left side | Middle | Right side |
| Sandblast mask, Reflective film | Heavy | Medium | Heavy |
| Vinyl | Medium | Medium | Medium |
| Window tinting film | Medium | Light | Medium |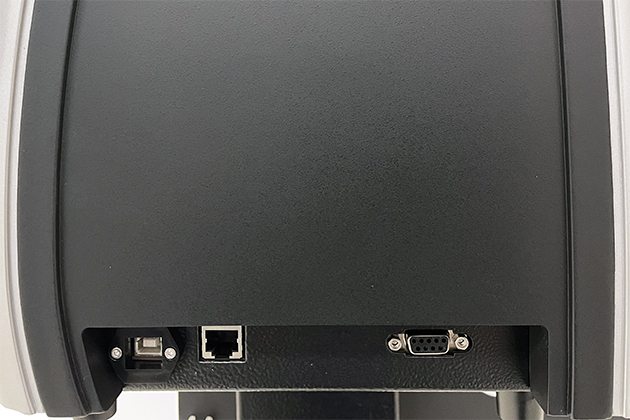 Triple Port Connectivity
RX II series supports triple port connectivity with USB, serial and Ethernet ports. The USB port provides faster and convenient data transmission between the computer and RX II. Ethernet connection enables multiple RX II to be operated by one PC and multiple PCs to share a single unit. Triple port connectivity provides sign makers a great flexibility for data transmission.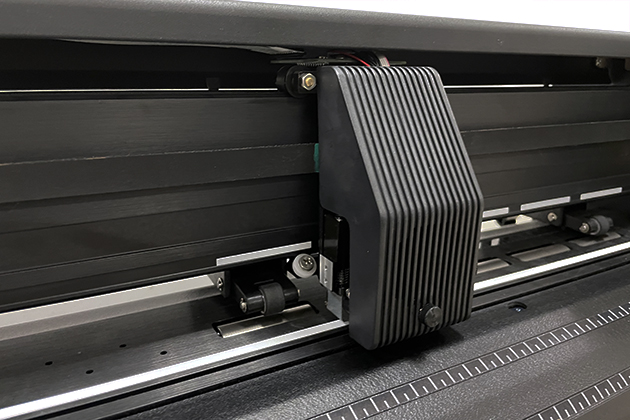 Auto Cut Off
This features allows users to set the cutter to cut off the media after the completion of each job, making it easy to set up an unattended workflow for mass production. Or user can simply push the "Cut off" button after the completion of a job to have the media cut off automatically.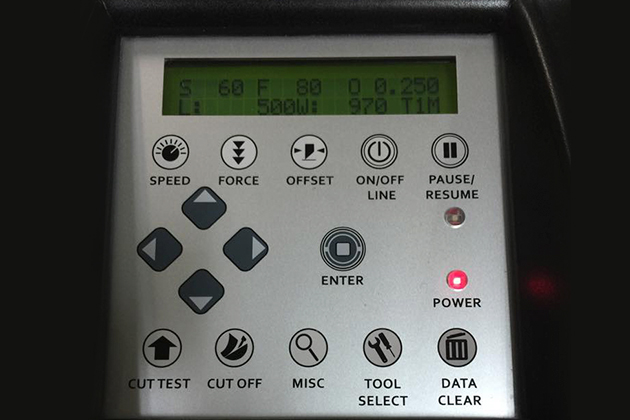 Touch Key Panel & Backlight LCM  
The brand new touch key panel is easy to use and durable. The intuitive design allows new users to operate the machine easily. The easy-to-use and multi-language touch key panel can remarkably simplify complex tasks. Backlight LCM makes users can recognize the text on the panel more easily.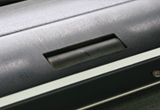 Efficient Throughput
At up to 60 inches per second of cutting speed, RX II series cutting throughput simply outperforms the competition.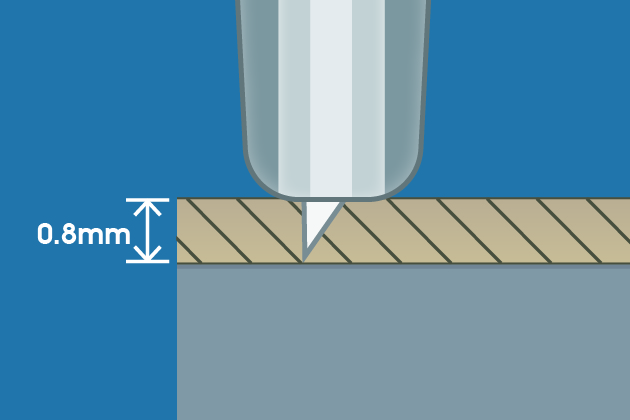 600 Grams of Cutting Force
Selectable cutting forces, ranging from 5 to 600g, accommodate a wide variety of materials, including fine and thin masking films to thick and hard reflective films.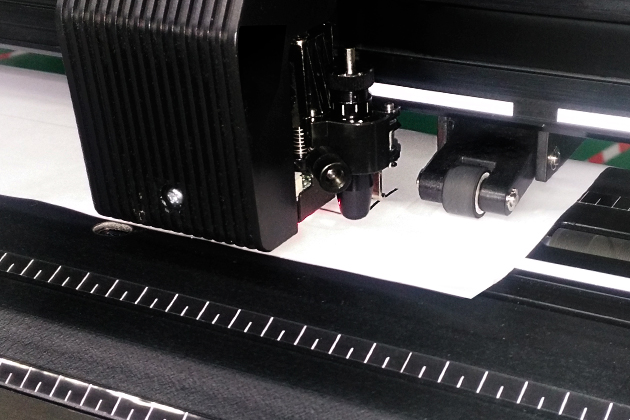 Innovative Tangential Mode
The tangential mode performs clean cuttings, diminutive letterings and intricate graphics which yield smooth corners and sleek edges on thick materials.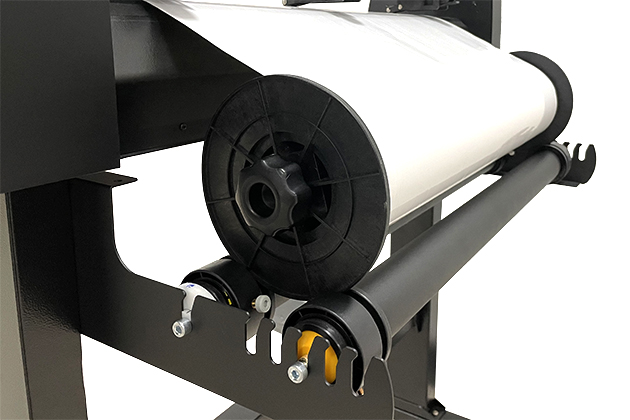 Media Support System
The media support system is fully adjustable. It supports media on standard cores and resolves media drifting and alignment problems to ensure better tracking.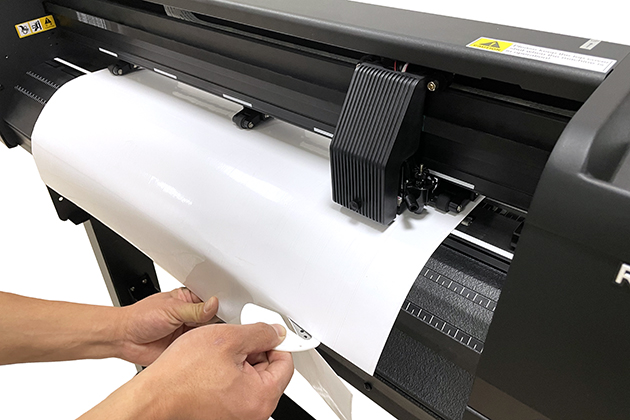 Handy Grooved Cut Off Tool
This handy and innovative design allows you to cut off a finished job in a straight line easily, reducing the possibility of wasting usable material.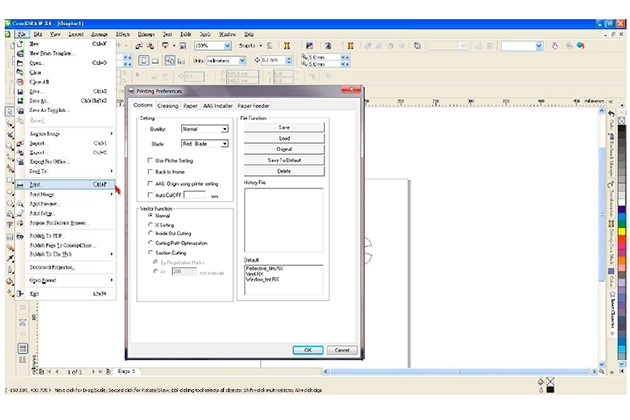 Advanced One Click Driver
RX II series includes a Windows driver that allows sign makers to edit signs from CorelDRAW and output directly to the RX II series cutters. The One Click Driver simplifies the driver installation process. You just double click on the driver installation icon and the program will take care of the rest.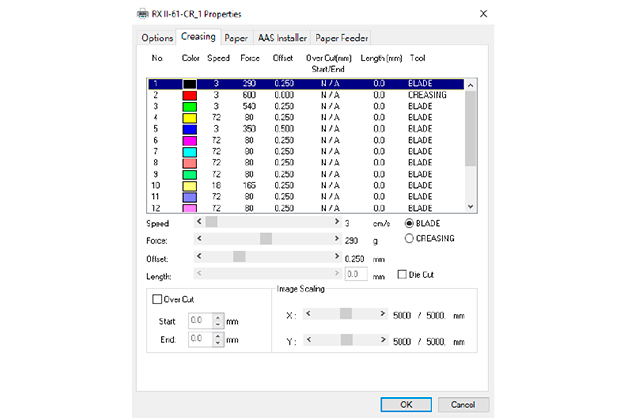 Multiple Parameters Setting by 16 Different Colors
The new interface allows users to set up multiple parameters by using different color lines. This gives the operator greater flexibility when setting up a job.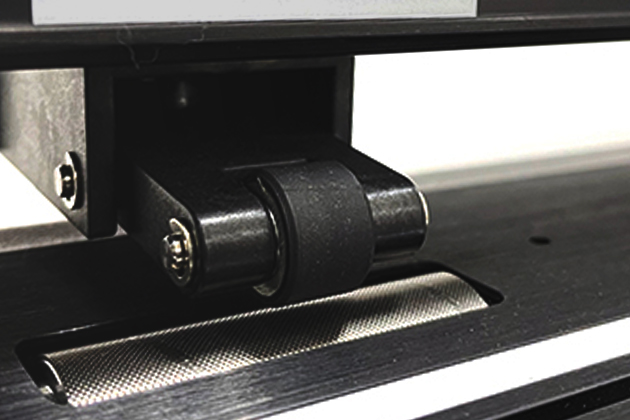 Selective Pinch Roller Positioning
Each pinch roller can be positioned and operated individually, widening the RX II series cutting plotters' range of applications.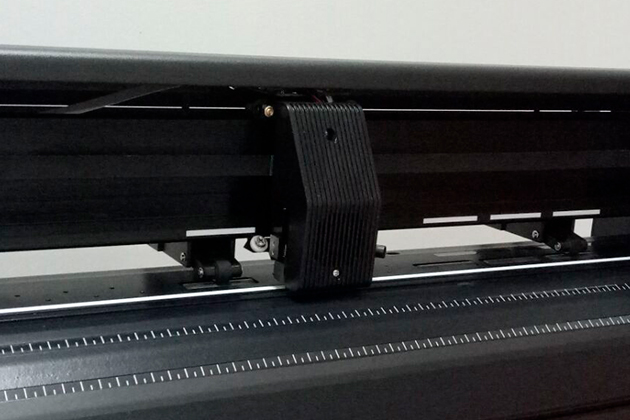 Guaranteed 10m Tracking Ability
The exclusive grid drum and precisely engineered mechanism to provide superb tracking ability.