Lease for Only $49.99
/month
New GCC EX II-52 52" Inch (132 cm) Expert II Vinyl Cutter Including Stand
Expert II EX II-52 is the best choice for beginners and provides sign makers with optimum speed, superior quality, solid reliability and unmatched value. Expert II EX II-52 produces eye-catching graphics with up to 25 ips cutting speed, up to 350 gram of cutting force and guaranteed 3 meter tracking.
Specifications
Max. Cutting Width - 1320 mm (51.96 in)
Max. Media Width - 1470 mm (57.87 in.)
Acceptable Material Thickness -
0.8 mm
Max. Cutting Force - 350 g
Max. Cutting Speed(Diagonal) - 635 mm/sec (25 ips) (at 45 degree direction)
Mechanical Resolution - 0.012 mm (0.00047 in.)
Software Resolution - 0.025 mm (0.00098 in.)
Distance Accuracy - ±0.254 mm or ±0.1% of move, whichever is greater
Repeatability - ±0.1mm
Tracking - 3M
Memory Buffer - 1 MB / 500KB(when using AAS)
Type of Command - HPGL, HPGL/2
Configurable Origin - Yes
Repeat - Yes
Copy - Yes
Control Panel - 6 LEDs / 10 Keys
Diameter of Blade - 2.5 mm
Dimension(H x W x D) mm - 1065*1632*620
Dimension (HxWxD) in - 41.93*62.25*24.41
Net Weight - 41KG (90.2lb)
Stand - Standard
Power Supply - 100-240 VAC, 50 / 60 Hz (auto switching)
Power Consumption - Max. 65 W
Operation Environment
Temperature - 15° C~30° C / 60°F~86° F
Tangential mode - 25% ~ 75%
Features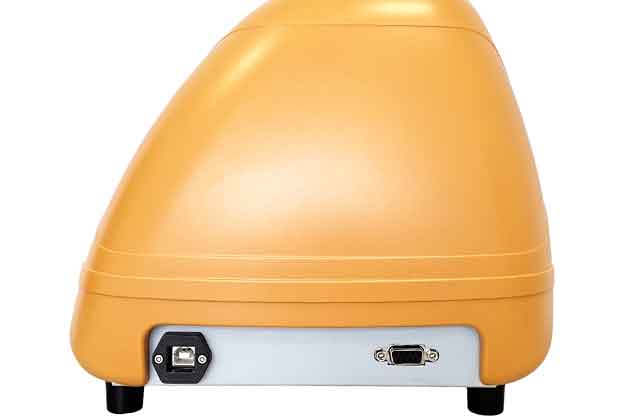 Dual-port Connectivity
GCC Expert II Series supports dual-port connectivity with USB and serial ports. The USB port provides faster data transmission between the computer and GCC Expert II Series. Dual-port connectivity provides sign makers with great flexibility for data transmission.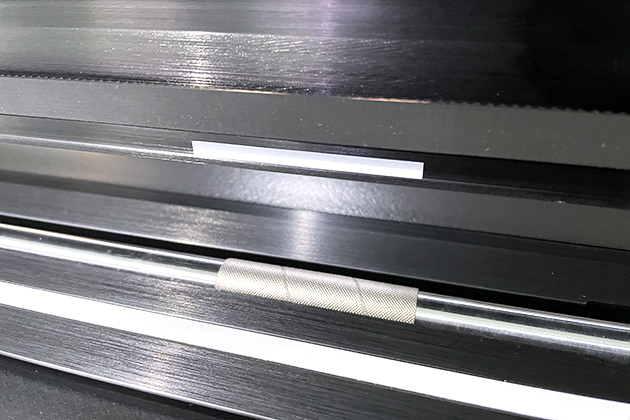 Guaranteed 3 Meter Tracking
GCC Expert II Series is built from the finest parts that come with every GCC cutter. It comes with stable drums that can guarantee 3 meter tracking to ensure quality outputs and save you materials and costs.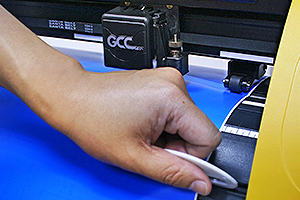 Handy Grooved Cut-off Tool
This handy and innovative design allows you to cut off a finished job in a straight line easily reducing the possibility of wasting usable material.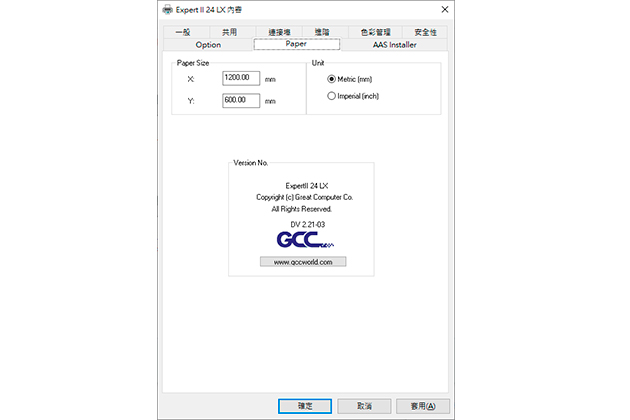 Windows Drivers
Expert II Series includes a "one click" Windows driver that allows sign makers to edit signs from CorelDraw and output directly to Expert II Series, making it simple and easy to make signs with Expert52 LX.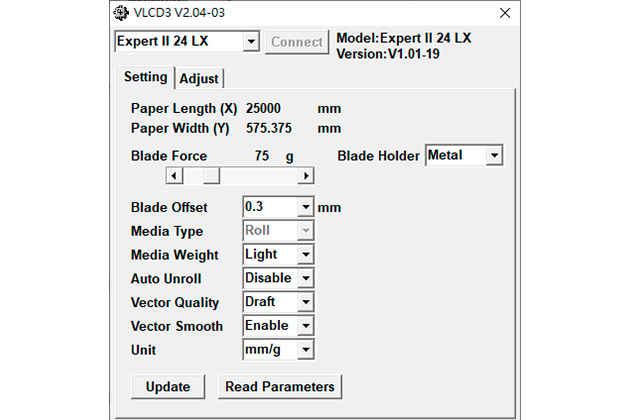 User-friendly Interface
The control panel of Expert II Series is very user-friendly; it comes with the special VLCD software, providing a simple and intuitive workflow for users of all levels.
SAVE EVEN MORE ON LOCATION
Visit Us To Take Advantage Of Exclusive Showroom Deals:
1300 Alness St, Concord, ON L4K 2W6
We Offer the Lowest Copier Prices in Toronto
Call For Same Day Quote! (905) 326-2790