Find Used Copiers and Printers for Sale in Toronto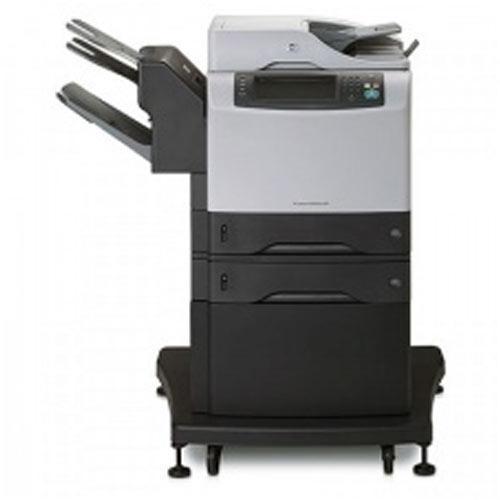 Find Clearance copiers and Printers from Printers and Photocopiers lease returns and Repossessed
Multifunction Ricoh Printers/Copiers
Our innovative, high-quality multifunction printers (MFPs) offer many configuration options to meet your needs. See our full line of MFPs and discover how our smart technol
ogy, superior image quality and document-sharing tools may fit your business.
IM C4500
Color Laser Multifunction Printer
Upgrade your workflows with speed and new technologies
 

Prints up to 45 ppm, copy, scan, optional fax

 

1200 x 1200 dpi max print resolution

 

Paper capacity up to 4,700 pages

 

Expand high-speed capabilities with responsive control and convenient apps
Upgrade to a higher level of performance
Showcase the scalable intelligence of the RICOH IM C4500 Color Laser Multifunction Printer (MFP) and share more information with incredible speed, precision and reliability. Built on RICOH Always Current Technology (ACT) platform, the device can be updated quickly with new features, enhancements and online services to simplify and expedite print, copy, scan and fax tasks.
Download optimization on demand
Discover a smarter way to share ideas faster. With the RICOH Always Current Technology platform, you can update the device with new software, cloud services, online apps and more. Download a variety of features as soon as they're released to keep the MFP up to date and optimized. Best of all, you can do it in moments right from the Smart Operation Panel without technical assistance.
Digitize messages to energize workflows
Scan documents at up to 240 images per minute (ipm) using the Single-Pass Document Feeder (SPDF). Share them instantly with Scan-to capabilities or send directly to cloud services such as Dropbox
™
and SharePoint
™
. With the optional Double Feed Detection Unit, you can ensure all originals were scanned. Use the optional Small Paper Feeding Unit for digitizing tickets, checks and other documents.
Make a lasting impression
Captivate audiences with professional-grade output produced at a fast 45 pages per minute (ppm). With continuous recalibration and an optional Fiery
®
E-25C Color Controller, you can create exceptional, economical reproductions with precise text and vivid colors. Choose from many finishing options, including an internal Multi-Folding Unit and a Hybrid Stapleless + Stapler Finisher.
Respond with information faster
Redesigned with the familiarity you want, and the precise touch you need, the Android-based 10.1" Smart Operation Panel offers an intuitive and responsive user experience. Check settings, add widgets, toggle between tasks and more with incredible speed. Preview documents before printing. Use Full View mode to see copier settings on one screen and the web browser to access optional cloud services. Experience Ricoh's intuitive, user-friendly Smart Operation Panel with the
Smart Operation Panel Simulator
.
Connect with RICOH Intelligent Support*
Help is easy to find. Download our How-to Videos app for quick guidance and resolutions. Watch a video directly from the Home Screen for toner replacement instructions. With RemoteConnect Support, you can share access to your Smart Operation Panel and get expert advice from our technicians. Or, perform device management in-house using the Remote Panel Operation tool.
*When enabled, internet connection required.
Stay productive on the run
Download the RICOH Smart Device Connector App to your personal mobile device for remote printing without drivers, utilities or software. Access information in the cloud and print it from the MFP, even emails with images or PDF attachments. Share files with Ricoh projectors and interactive flat panel displays to enhance collaborative efforts.
Take everything and everyone into account
With user authentication, you can hold printed output until an authorized user releases the job with a passcode or optional card reader. An embedded Near Field Communications (NFC) tag lets users authenticate and print from an Android
®
mobile device. Restrict access to specific functions such as color prints. Use RICOH Device Manager NX Accounting to issue chargebacks to users or departments.
Put energy to good use
Enjoy powerful performance using less energy. With its built-in motion sensor, the Smart Operation Panel powers up within one second when touched. Default duplex printing cuts paper usage and the default Auto Off Timer reduces energy consumption when the device is inactive. Plus, it's ENERGY STAR
™
certified and offers low Typical Electricity Consumption.
History of photocopier 
A photocopier (also known as a copier or copy machine) is a machine that makes copies of documents and other visual images onto paper or plastic film quickly and cheaply. Most modern photocopiers use a technology called xerography, a dry process that uses electrostatic charges on a light-sensitive photoreceptor to first attract and then transfer toner particles (a powder) onto paper in the form of an image. Heat, pressure or a combination of both is then used to fuse the toner onto the paper. Copiers can also use other technologies such as ink jet, but xerography is standard for office copying. Earlier versions included the Gestetner stencil duplicator, invented by David Gestetner in 1887.
Commercial xerographic office photocopying was introduced by Xerox in 1959,[1][2] and it gradually replaced copies made by Verifax, Photostat, carbon paper, mimeograph machines, and other duplicating machines.
Photocopying is widely used in the business, education, and government sectors. While there have been predictions that photocopiers will eventually become obsolete as information workers increase their use of digital document creation, storage and distribution, and rely less on distributing actual pieces of paper, as of 2015, photocopiers continue to be widely used. In the 1980s, there is a convergence in some high-end machines between the roles of a photocopier, a fax machine, a scanner, and a computer network-connected printer into a multi-function printer. Lower-end machines that can copy and print in color have increasingly dominated the home-office market as their prices fell steadily through 1999. Higher-end color photocopiers capable of handling heavy-duty cycles and large-format printing remain a costlier specialty for print and design shops.