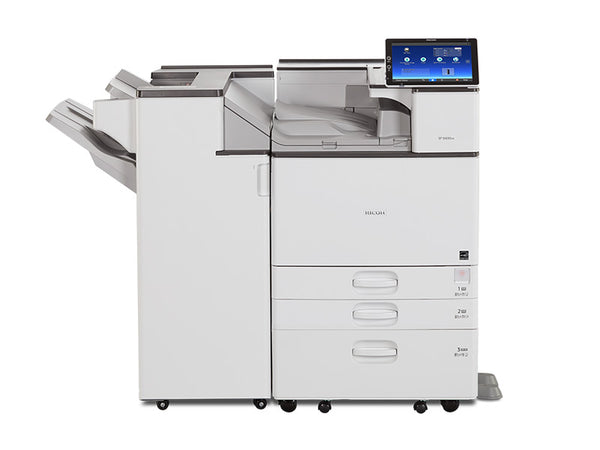 Ricoh

SP 8400DN

Printer B&W

The SP 8400DN black and white printer is ideal for businesses that require high-speed output for high-volume applications, including medical records, statements, legal documents, and more. The system features our Workstyle Innovation Technology and comes standard with PostScript3 Emulation, PDF Direct Print Emulation, and a Smart Operation Panel for a user-friendly, tablet-like experience. Organizations can further enhance their workflow with system options that include a status light indicator, a wide range of finishing, and support for mobile printing. Plus, new smart support capabilities can be enabled to help provide better system uptime and availability.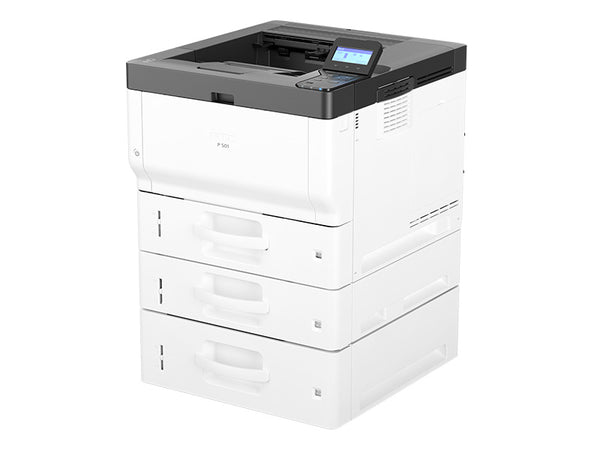 Ricoh

P 501/P 501TL/P 502

Printer B&W

To get the most out of your documents and data you need a device that enables efficient, simple and secure document management. A device that meets your business needs, from outstanding print output to seamless connectivity. And for that, you can rely on the Ricoh P 501/P 501TL/P 502 black-and-white printers. With these Value Devices you can print with outstanding reliability, sustainability and productivity.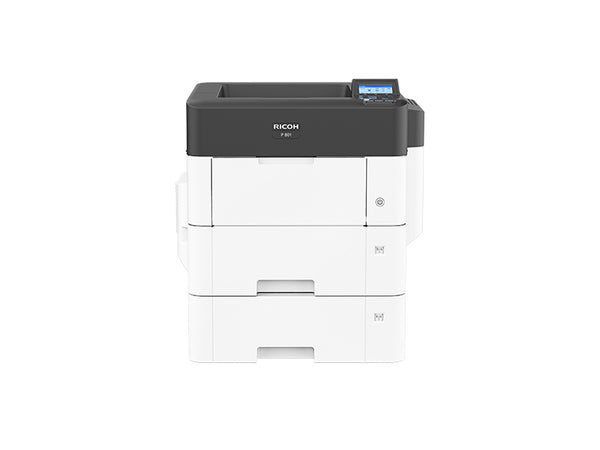 Ricoh

P 800/P 801

Printer B&W

The P 800/P 801 black and white printers were designed to handle the most demanding workgroup print requirements. They can be positioned at the very heart of your operation. Compact, easy to use and utterly reliable, they produce high quality print communication quickly and offer a host of standard or optional security features. These energy efficient printers support mobile printing and can be configured with up to 2,600 sheets.