Need A Photocopier? Consider Buying Used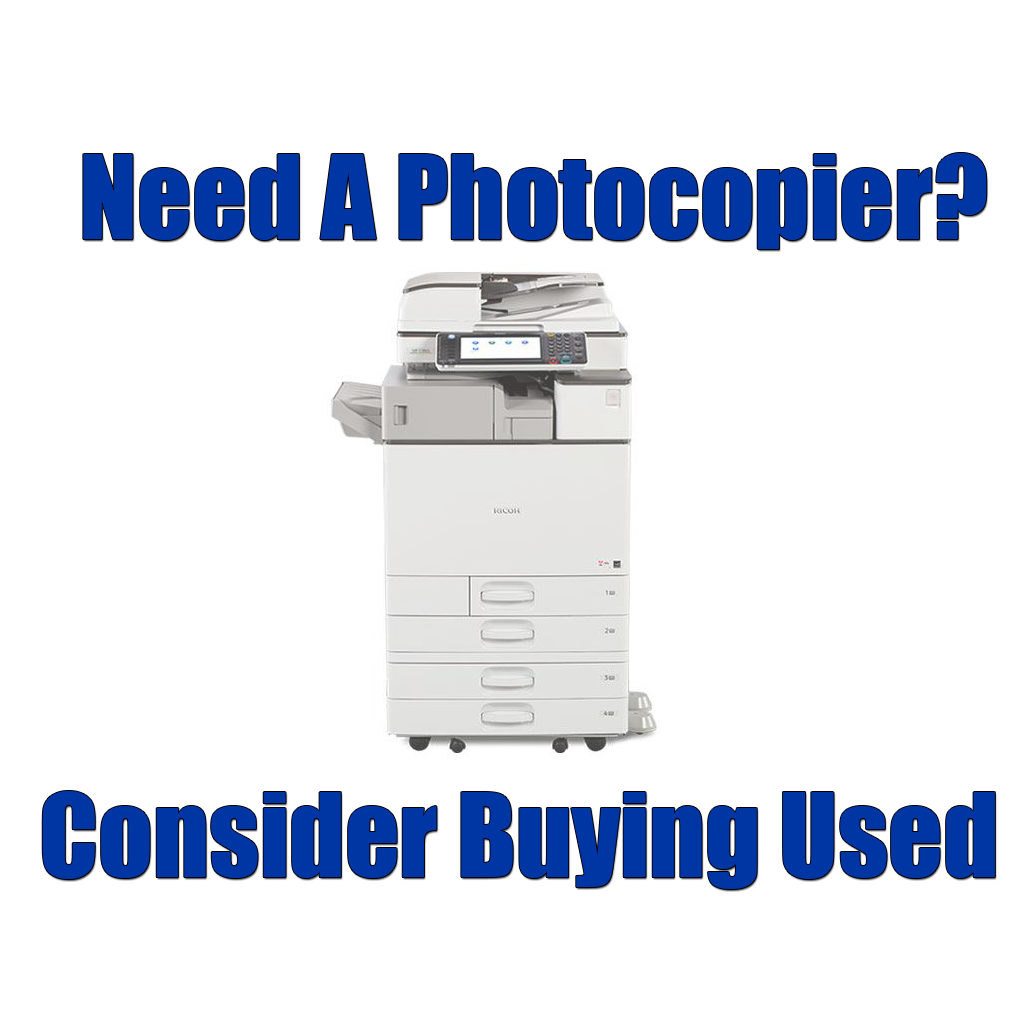 Need A Photocopier? Consider Buying Used
When it is time to replace that old photocopier, the difficult task of sorting through different copiers and their attributes begins. It's not a workplace supervisors' dream to settle the newest addition to the team's life. As such, one has to ask why not invest at a lightly used photocopier?
Performance
The primary argument against used photocopiers would be, of course, age. Despite being the latest off the block, age has little to do with functionality. As long as the photocopier was well maintained and is in great working order, it is going to have the ability to finish any task that is required. Obviously, extremely old models may not be able to perform graphics as sharply as newer printers, so this must be taken under account.
Price
One thing people overlook when considering used photocopiers is that they cost anywhere from 30 to 40% less than a new one. Why so is there such a large difference? Depending on the model, it might be because the technology is slightly outdated. For many others, it isn't too much the technology because it's the potential wear and tear on the system.

There are businesses that offer systems that are just a few months old and so were floor models or demos for approximately 40% of what one fresh off the line expenses. These programs work and act just like new machines. They're just considered used so they do not charge as much.
Learning Curve
Each year, companies appear to create new photocopiers that perform more and more, which means the user must understand how to utilize these new attributes for the investment to be well worth it. Instead, buying a used photocopier that has similar performance to the one that has been replaced can get workers working right from the box.
Maintenance
The reality is, when it comes to used photocopiers, the manufacturers and resellers don't earn a good deal of money off them. That is why so many push the most recent models which are fresh out of the box. But they do earn some money on replacement parts and service calls. Even though it might sound as if you will be spending more money to keep an old system, in actuality, you will most likely be spending the same amount that you would, even if it was a brand new photocopier.

Used photocopiers are not a jolt that ought to be avoided; they are an investment that should be considered. Needless to say, most retailers are going to try to market the big, brand new machines. But when it comes down to it, you'll need to decide if it's worth the excess money.