Printer Rental Services Toronto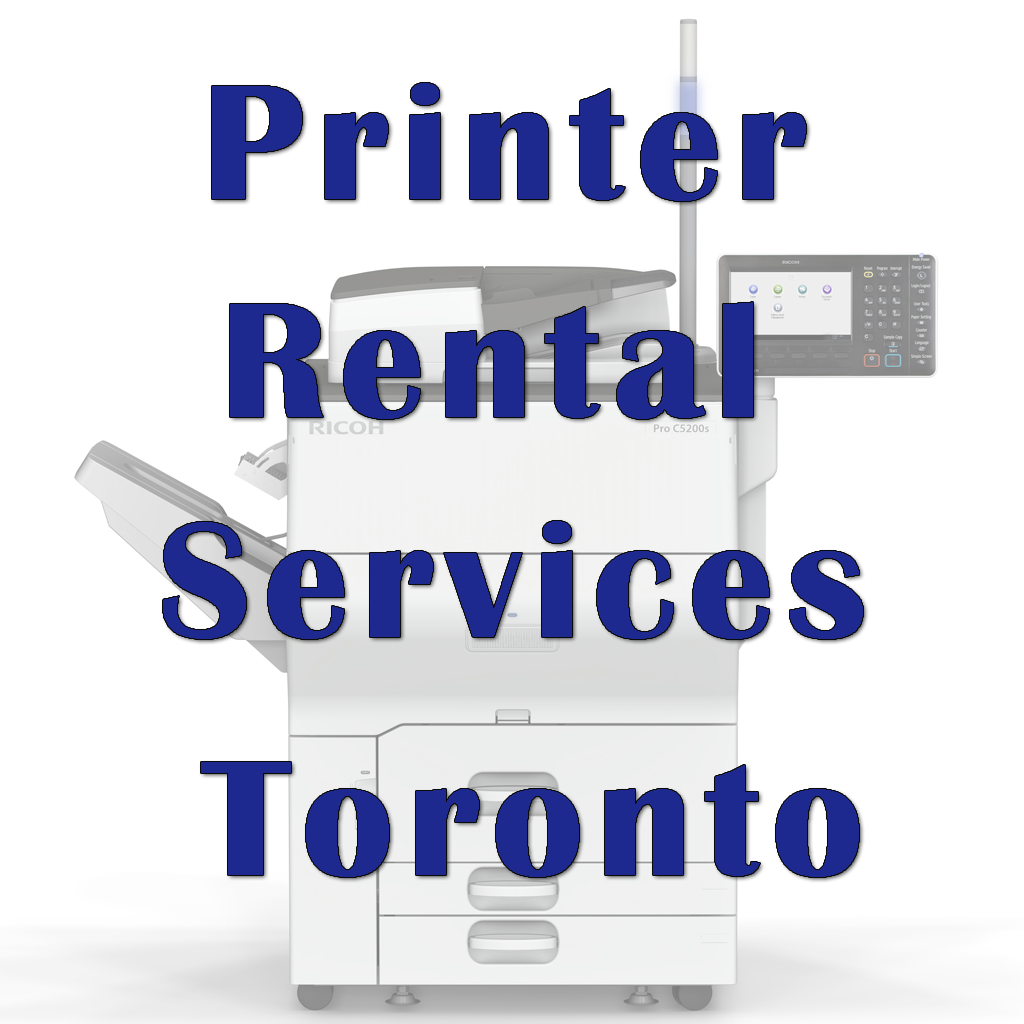 Printer Rental Services Toronto
Virtually all offices have printers which employees use for their daily operations. But the majority of these businesses do not purchase their machines. Instead, they use printer rental services from different companies.
What makes printer rental services so popular Toronto? Is it a better choice than buying a digital printer?
The answer for most businesses is yes; there's a ton of advantages when choosing printer rental services Toronto compared to purchasing a unit to their office.
Benefits To Printer Rental Services Toronto
To start with, if you purchase, then you'll have the sole responsibility for upkeep repairs and other similar tasks which could take a whole lot of your precious time and effort. If you choose printer rental services Toronto, you will have a lot less worry about those problems.
Most printer rental services offer free service and repairs to their customers. When your digital copier malfunctions, all you have to do is contact the printer rental service provider, and they'll offer repair assistance at little to no cost.
Businesses that have their very own digital printers also use printer rentals from time to time. By way of instance, if your printer needs repair, you might find a printer rental service in Toronto to ensure that business continues as usual. Or whenever you've got a job that is based heavily on creating several copies of files at one time, you may think about obtaining a printer rental services Toronto to supplement the output signal generated by your unit.
Printer rental services might be used to get a couple of days or a few weeks, based on what you need. An important issue to remember when renting a printer is to be sure that a manual is included with the unit.
Printers have various features, and you may have a tough time figuring out how to run your printer rental Toronto, mainly if it is extremely different from what you're used to. Most printer rental services in Toronto will be more than pleased to help you through the specifications of your rented printer.
Therefore, if you were thinking about purchasing a digital printer, and your budget isn't sufficient, remember that you can always use printer rental services Toronto with Toronto Copiers. Visit our online store, physical location, or give us a call at 905-326-2886 to experience the savings with our printer rentals.