The Best Copier Brands In Canada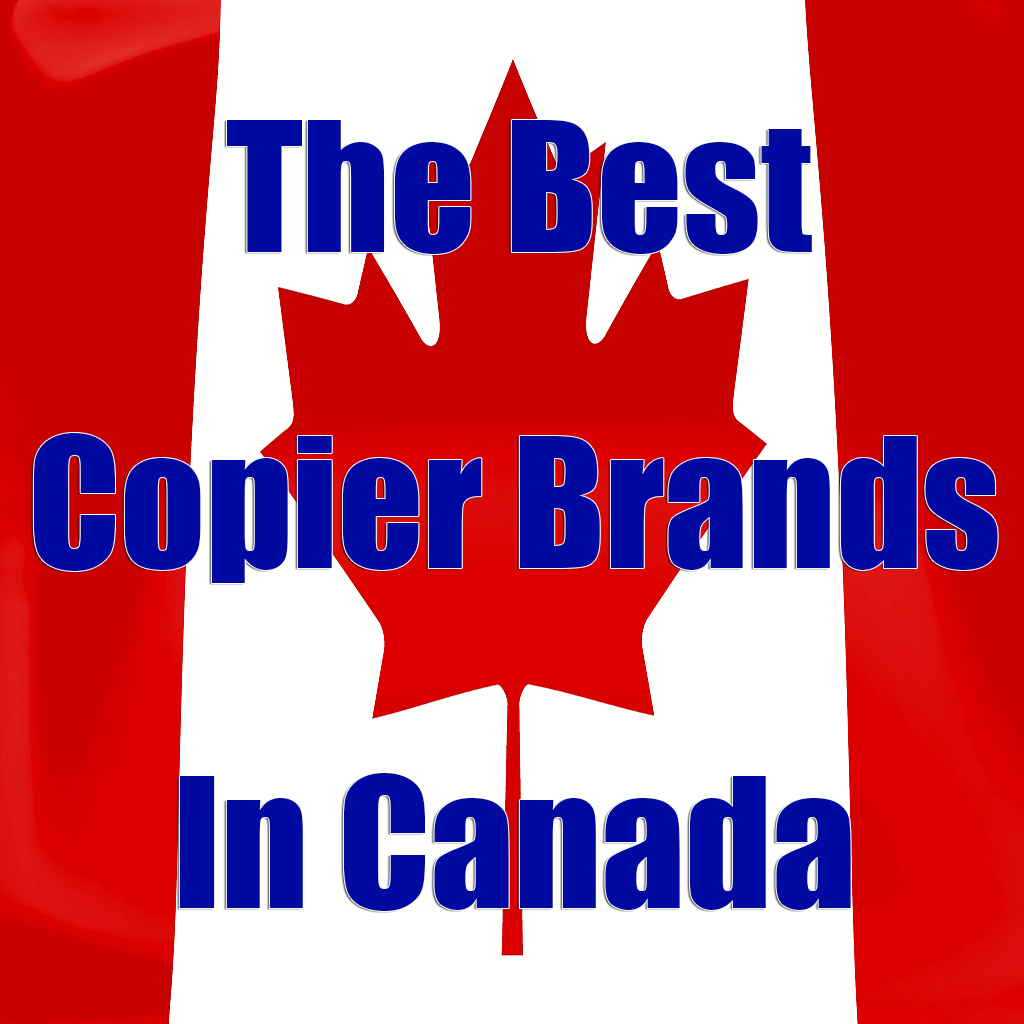 The Best Copier Brands In Canada
The choice to replace the office copier/MFP is one to take seriously. It's an essential part of the equipment that keeps your office running smoothly and can sometimes represent a substantial investment.

When making any significant purchase, Canadians need to know that they can trust the organization they are buying from. To help you get to understand copier manufacturer brands you're likely to see when shopping around, Toronto Copiers put together this list of some of the best copier brands in Canada.
The Best Copier Brands In Canada Today
Canon Copiers
Canon has been creating a variety of optical and imaging optical products from its headquarters in Tokyo, Japan since 1937. Besides their office technology offerings of copiers and printers, they make medical equipment, cameras, and steppers. It's canon's mission to find innovative solutions to the real problems that businesses face.
Konica Minolta Copiers
With their headquarters located in Tokyo, Japan, Konica Minolta was created in 2006 when both imaging makers, Konica and Minolta, united. They consider their purpose of contributing to society by making ingenious solutions and products. Konica Minolta usually focuses on workplace equipment like MFPs (multi-function printers), printers, and workflow automation solutions but they also have spread out to produce optical parts, health care imaging machines and mild control and measurement technologies.
Kyocera Copiers
Kyocera was first found in 1959 and have its headquarters in Kyoto, Japan. They're committed to creating new value by continually remaining on the cutting edge of technology. Over the past decades, Kyocera has diversified their products to now produce solar power systems, industrial ceramics, semiconductors, and cutting tools in addition to their office equipment such as telecommunications systems, copiers and printers.
Ricoh Copiers
Established in 1936 in Tokyo, Japan, Ricoh is the largest copier manufacturer in the world. Ricoh is enthusiastic about information mobility and the role they play in the changing ways people work and communicate. Other than imaging technology (copiers and printers), they also make cameras, projectors, interactive whiteboards and document management software.
Sharp Copiers
Founded in 1912 Sakai, Japan, Sharp has been designing and manufacturing electronics for over 100 years. Sharp focuses mainly on projectors, monitors, cash registers, copiers, printers, TV, mobile phones and solar panels but produces a wide variety of other products. They challenge themselves to create products and solutions that enhance people's lives at home, at work and everywhere in between.
Toshiba Copiers
Toshiba is also located in Tokyo, Japan and has been manufacturing a wide range of consumer and business electronics since its founding in 1875. Their slogan is "leading innovation," and they strive to live up to this motto across all six of their principal business domains (Electronic Devices & Components, Lifestyle Products, Energy & Infrastructure, Community Solutions and Cloud Solutions). With over 598 subsidiaries, Toshiba is regularly found on the list of the world's 100 largest companies.
Xerox Copiers
Originally named "The Haloid Photographic Company," Xerox was founded in 1906. From their headquarters in Norwalk, Connecticut, Xerox has one of the most recognizable brand names in the office imaging industry. They produce a wide variety of office equipment including copiers, printers, scanners and digital printing presses. Xerox's goal is to "reinvent the way the world connects, communicates and works."
How to Choose an Office Copier Brand
All the listed copier manufacturers are big, multinational companies with years of expertise in the business. Generally, all of them make great equipment, provide guarantees on their own devices and have a broad assortment of models and sizes.
When there are indeed differences in the precise characteristics and advantages one brand might provide compared to the other, we've discovered that picking out the right dimensions and design apparatus to the company can be equally, or more, important than your choice of producer.
Dealing with a local dealership is just one of those strategies you may utilize to help refine precisely which version apparatus best meets your particular requirements. We dive right into this in far more detail in our informative article on if to purchase direct or via a dealership, but ultimately it boils down to precisely what the producers are greatest at (designing and producing excellent products) vs precisely what the traders are greatest at (servicing and getting local clients ).
Finally, there's absolutely no one-size-fits-all, correct response, to which manufacturer you must purchase or who you must purchase it out of; it is dependent upon what works best for your small business.