Toshiba office Printers range receives Keypoint Intelligence Buyers Lab Winter 2019 Pick awards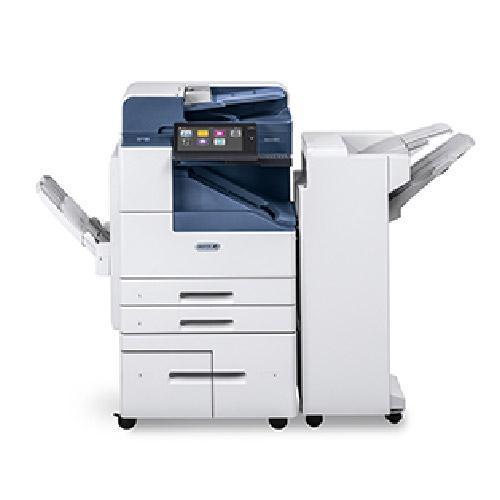 Technology for every workplace; delivering advanced functionality, ease of use, and peace of mind.
Toshiba America Business Solutions has won the Keypoint Intelligence 2019 Buyers Lab Winter Pick Award for its next-generation e-STUDIO™4518A multifunction printer (MFP)
 Toshiba's latest print solution with the industry's premier accolade for best Mid-Range Monochrome MFP. Keypoint Intelligence analysts specifically selected the e-STUDIO4518A for its ease of programming, reliability, user-by-user customization, best-in-class scan speeds and overall elite performance.
"Scanning will be a snap, and fast, with the Toshiba e-STUDIO4518A, thanks to simple programming of destinations and scan speeds that are among the fastest in its class," said Keypoint Intelligence Associate Director of Copiers/Production George Mikolay. "A choice of four menu designs for scan and copy, from two of which the most commonly used settings are quickly found and programmable, and user-by-user customization, also allow users to program jobs quickly and efficiently. And with a perfect reliability performance, fast print speeds, and standard tandem printing to help complete large jobs even faster, the device promises timely delivery of every job, every day."
Keypoint Intelligence testers additionally presented top grades to Toshiba's Elevate MFP customization platform, which won for Outstanding MFP Customization Tool. Elevate equips organizations with a completely custom-tailored MFP that supports each user's unique workflow needs at the touch of a button.
Buyers Lab Picks stand alone in the industry and are hard-earned awards, as they are based on rigorous testing, including an extensive durability assessment and evaluation of key attributes such as usability, image quality, and value. Each product that passes Keypoint Intelligence lab testing earns a Buyers Lab's Recommended or Highly Recommended seal as well as the analyst company's Certificate of Reliability, with the best performers qualifying as Pick contenders.
"The Toshiba team is very honored to win Keypoint Intelligence's prestigious Buyers Lab Pick Award for our latest monochrome e-STUDIO product," stated Toshiba America Business Solutions Chief Marketing Executive Bill Melo. "Our next-generation MFP is presenting organizations with a superior and affordable solution for handling everyday document management and workflow applications."

CONNECT, INTEGRATE, SIMPLIFY, AND MORE.
 In Control with the Greatest of Ease
A new tiltable, touch swipe 9" colour panel works like a tablet or smartphone interface so you can find whatever you need by just swiping your finger.
Advance e-BRIDGE Technology
Built on Linux®, this next-generation e-BRIDGE architecture features an Embedded Web Browser, a fast dual-core processor, 4GB RAM and a 320GB Self Encrypting Drive (SED) enabling the MFP to easily drive Toshiba's internally developed solutions or even third-party applications.
Double the Scan Speed
A 300-sheet high-speed, high-capacity Dual-Scan Document Feeder (DSDF) produces up to 120 IPM simplx and 240 IPM duplex. A conventional RADF is available for less scan-intensive businesses. 
Special Envelope Cassette
Keep your envelopes firmly in place for accurate printing from start to finish with a new envelope cassette that holds 50 at a time. 
Add What You Need, All at Once
A 1,200-sheet capacity comes standard, but if you need more, just add 2 optional 550-sheet cassettes or a tandem LCF for 2,000 sheets (A4 only) for a total capacity of 3200 sheets.
High Volume, High Toner Yield
The monthly copy volume reaches 150,000 and an equally impressive toner yield tops out at 43,900 at 5% coverage.
Multi-Station Print Solution
Toshiba's internally developed Multi-Station Print Solution allows users to send print jobs from their desktop and retrieve them at any convenient MFP by simply swiping their badge and authenticating at that device.