5 Things to do if your printer doesn't recognize ink cartridges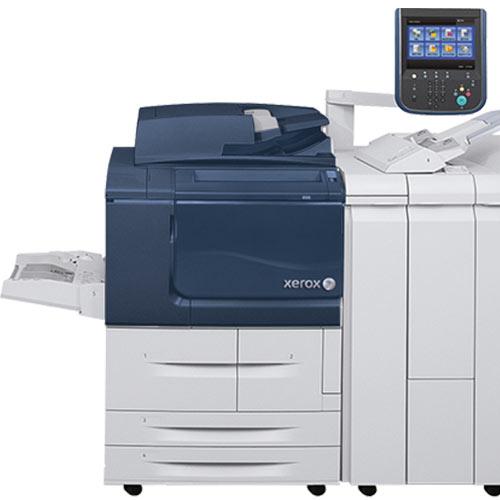 If your printer is unable to identify cartridges then fret not it's not something you need to worry about a lot. There are several instances where you will find your printer not working or issues with the cartridge. It's certainly not to worry about and can be resolved. Instead, it's a common issue that can be easily resolved. But, it might run you a bit late because this issue might consume some time to get fixed. Well, you need to be a bit technical and practical. 
What If The Printer Says Can't Recognize Cartridge?
When you install a new cartridge on your office Copiers Toronto your printer might display "Toner not compatible"  or "Printer cartridge not detected". First, identify where the main problem is. It can be any of the underlying problems. If you find any part to be replaced, get it from Toronto Copiers. 
Internal memory reset needed:
Allow your printer to reset its internal memory as soon as you install a new cartridge because your printer needs a reset 
when something new needs to be adapted.
Protective strips removed. 
You might have forgotten to strip off the new protective strips that the new cartridges come up with. This is now preventing the printer from identifying the new cartridge inserted. 
The new ink toner and the metal requires some contacts. Allow the metal contacts to contact the ink cartridges. One reason that this process is taking time is due to the dirt or damage inside the printer if any. This may require you to clean up the printer properly once which can fasten up the process. 
You might need some new cartridges. 
Buy Lowest Price Toner and Ink Cartridges
What if the process doesn't work? 
If the above process doesn't work then definitely this situation might require a proper look over the issue. Now, you need to dive deeper into the issue. 
Try out the following: 
Replace the new cartridge with the old cartridge. 
Just leave the printer for a while. Go, enjoy, roam in the house, have a walk and come back. This will allow your printer to take a rest.
Replace the old cartridge with the new one again. 
Now when you are back, repeat the steps above. It's because sometimes the above two steps serve you as the solution to your problem without doing anything complicated further. Get to Toronto copiers sale for buying a new cartridge. 
Remove the new cartridge.
Once you have removed the new cartridge make sure to keep the new cartridges in a clean and safe place. Allow no dust to reach the cartridges. 
One of the easiest ways to resolve this issue is by switching off your computer not
 directly but through its power button for some time eg: 10 mins 
It's important to note that the steps mentioned in (e) and (f) need to be performed separately. 
Why? It's because of the presence of printers that remain in sleep mode when powered off. Hence, switching off properly is necessary for quick resolution of the issue. 
Insert your new cartridge
After all this now, finally, it's time for you to insert the new cartridge. Hang on! And insert the new cartridge! Wait. 
Once you are done with inserting the new cartridge, now it's time to press the power button. 
If you are looking for the lowest price Toronto copier or stuff then click here to avail yourself the best at the lowest prices. With this, you are successfully able to print In through your new ink or cartridge. And, hopefully, the issue might get solved.
Conclusion:
By now you might be aware of the problem that arises with the printers and cartridges. While you face these problems avoid panic and don't create a mess. Stay calm and recognize the error to resolve it. While you can google them and find out how to resolve it, better you give the work to someone who knows it. Get a new cartridge for your printer that lasts long and works better than others from Toronto Copiers.